great dane, német dog, deutche dogge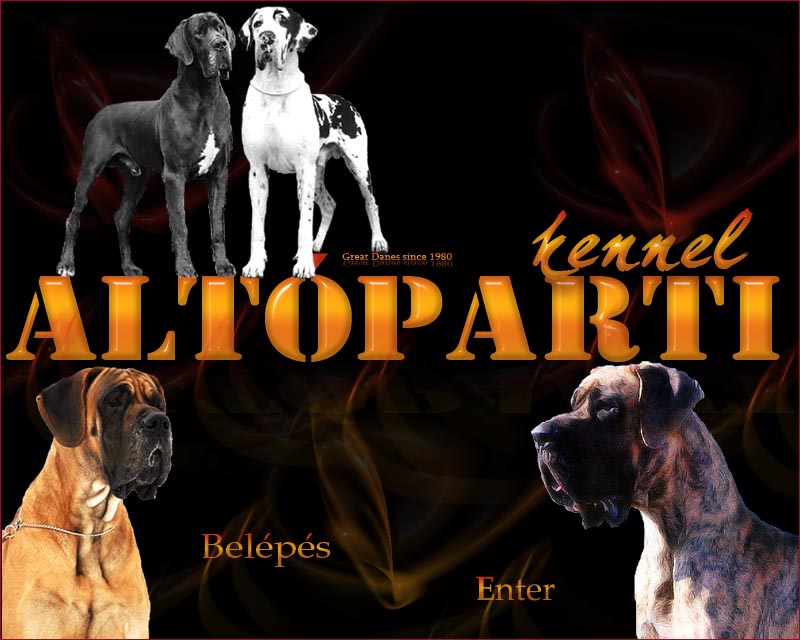 Last update 10 /05 / 2017
---
Oldalunk 1024x768-as felbontásra és Internet Explorer 8-ra optimalizált!
Our site had been optimized for 1024 x 768 resolution and Internet Explorer v.8.0!
The contents of this website under copyright and may not be reproduced in full or in part without our written permission!
A honlapon található képek, fotók és szöveges tartalom engedély nélküli kimásolása, nyilvános felhasználása törvénybe ütköző cselekmény!
copyright©elsanthynor